Was ist Marketing 360?
Die Mission von Marketing 360 ist es, KMUs die weltweit führende Marketingplattform zu bieten, indem sie erstklassige digitale Marketing-Software und hochqualifizierte professionelle Marketing-Services auf einer einzigen, leistungsstarken und erschwinglichen Plattform anbieten.
Wer verwendet Marketing 360?
KMUs, die die führende Marketingplattform auf dem Markt nutzen möchten, um Konversionen voranzutreiben und den Umsatz zu steigern. Sprich noch heute mit einem Marketingfachmann und erhalte eine KOSTENLOSE Demo.
Wo kann Marketing 360 bereitgestellt werden?
Cloudbasiert
On-Premise (vor Ort)
---
Über den Anbieter
Madwire
Ansässig in Fort Collins, USA
2009 gegründet
Support für Marketing 360
Erhältlich in diesen Ländern
Australien, Kanada, Vereinigte Staaten, Vereinigtes Königreich
Über den Anbieter
Madwire
Ansässig in Fort Collins, USA
2009 gegründet
Support für Marketing 360
Erhältlich in diesen Ländern
Australien, Kanada, Vereinigte Staaten, Vereinigtes Königreich
Marketing 360 – Videos und Bilder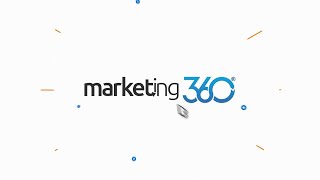 Kosten ähnlicher Produkte wie Marketing 360 vergleichen
Marketing 360 Funktionen
AB-Tests
ACH Zahlungsabwicklung
Abonnenten-Management
Abrechnung & Rechnungsstellung
Aktivitäts-Dashboard
Alarmfunktion / Benachrichtigungen
Angebote / Schätzungen
Angebotsmanagement
Anpassbare Felder
Anpassbare Rechnungen
Anpassbare Vorlagen
Anruferinnerungen
Arbeitsauftragsverwaltung
Aufgabenmanagement
Auftragsmanagement
Automatische Antworten
Automatisches Aktualisieren
Automatisierte Terminplanung
Automatisiertes Veröffentlichen
Bearbeiten in Echtzeit
Behandlungsplanung
Belegmanagement
Benutzerinteraktion-Nachverfolgung
Berichterstattung / Analyse
Berichterstattung und Statistik
Bestandskontrolle
Bestätigung / Erinnerungen
Bildbibliothek
Buchhaltung
CAN SPAM-Compliance
CRM
Cash Management
Content-Management
Customer Journey Mapping
Dashboard
Daten-Import / -Export
Datensicherheit
Debit-/Kreditkartenverarbeitung
Design-Management
Dokumentenmanagement
Dokumentenspeicher
Drag-and-Drop
Drip-Kampagnen
Drittanbieter-Integration
Dynamische Inhalte
E-Mail Marketing
E-Mail-Management
E-Mail-Tracking
Echtzeit-Benachrichtigungen
Echtzeit-Daten
Einkaufswagen
Elektronische Formulare
Elektronische Unterschrift
Elektronische Zahlungen
Email-Kampagnen-Management
Engagement-Tracking
Ereignisgesteuerte Aktionen
Erinnerungen
Etikettierung
Formular-Generator
Freiwilligen-Management
Für Barbershops
Für Bars / Clubs
Für Baumpfleger
Für Chiropraktiker
Für Salons und Spas
Für die Klempnerei
Für kleine Unternehmen
Geplanter Nachrichtenversand
Gerätenachverfolgung
Geschenkkarten-Management
Getrennte Kontrollen
HIPAA konform
Integration in die Buchhaltung
Job-Management
Kalender-/Erinnerungssystem
Kalender-Synchronisierung
Kalenderverwaltung
Kampagnenanalysen
Kampagnenmanagement
Kampagnenplanung
Kanalmanagement
Katalogisierung / Kategorisierung
Keyword Monitoring
Keyword-Recherche Tools
Kleingruppenmanagement
Kommunikationsmanagement
Kontakt-Datenbank
Kontaktmanagement
Kontrollen aufteilen
Konversion-Tracking
Kreditkartenbearbeitung
Kundenbindung
Kundendatenbank
Kundendienst
Kundendienst-Historie
Kundenhistorie
Kundenmanagement
Kundenprofile
Kundensegmentierung
Kundenspezifisches Branding
Kurzwahlnummern
Lead Segmentierung
Lead-Erfassung
Lead-Qualifizierung
Leadmanagement
Link-Management
Listen-Management
Lohn- und Gehaltslisten-Management
Marketing-Automatisierung
Massen-SMS
Medienbibliothek
Mehrere Kampagnen
Mehrere Standorte
Mehrere Zahlungsmöglichkeiten
Mitarbeitermanagement
Mitgliederkommunikation
Mitgliederverzeichnis
Mitgliedschaft-Management
Mobil-ootimierte E-Mails
Mobile App
Mobile Coupons
Mobile Keywords
Mobile Zahlungen
Mobiler Zugriff
Multichannel-Kampagnen
Multichannel-Marketing
Nachterminierung
Nachverfolgung der Marken
Online-Abrechnung
Online-Buchung
Online-Kalender
Online-Shop-Designer
Online-Spenden
Online-Zahlungen
Optionen zur Inhaltsveröffentlichung
PCI-Compliance
Personalisierung
Persönliche Zahlungen
Pfand-Management
Pipeline-Management
Planungs-Tools
Prädiktive Analytik
Prävention von Zahlungsbetrug
ROI-Tracking
Rabattmanagement
Reaktions-Management
Rechnungserstellung
Rechnungshistorie
Routing
SEO-Management
SMS Gewinnspiele
SMS-Erinnerungen
Sales-Pipeline-Management
Sammeln von Nutzerbewertungen
Segmentierung
Social Marketing
Social Media-Überwachung
Social-Media-Integration
Steuerrechner
Stichwort-Nachverfolgung
Techniker-Management
Terminplanung
Terminverwaltung
Textbearbeitung
Transaktionshistorie
Treueprogramm
Trinkgeld-Management
Umschuldung
Veranstaltungsmanagement
Verfolgen der Teilnahme
Verfolgung von Interaktionen
Verhalten-basiertes Targeting
Verhaltens-Tracking
Verhaltensanalysen
Verkaufsberichte
Verkaufsflächenmanagement
Verkaufspunkt POS
Versand-Management
Versionskontrolle
Verwaltung mehrerer Konten
Verwaltung von Patientenakten
Veröffentlichungsoptionen
Volltextsuche
Vorgefertigte Vorlagen
Vorlagen-Management
Vorschaufunktion
WYSIWYG-Editor
Webbasierte Entwicklung
Website-Management
Websitebesucher-Nachverfolgung
Wettbewerbsanalyse
Wiederkehrende Termine
Wirtschaftsprüfung-Management
Workflow-Management
Zahlungsabwicklung
Zeit auf der Website nachverfolgen
Zeitverfolgung
Zielgruppen-Targeting
Zielseiten / Web-Formulare
Zugriffskontrollen / Berechtigungen
Überprüfung bewerten
Alternativen für Marketing 360
Bewertungen über Marketing 360
Roy
Vice President Marketing in USA
Verifizierter Nutzer auf LinkedIn
Verwendete die Software für: 6-12 Monate
Great Team of Professionals to Work With
Kommentare: It all works together. That is incredibly important. You need all your sources to be able to come into one location and be tracked. Leads are the businesses life blood.If you can't track everything you do, you are just shooting in the dark.
Vorteile:
Most small businesses have a person to do their website, another to do their social media. Working with the team at Marketing 360 I have an expert in every field working on my businesses that are working together. They created a great logo, an incredible website that I have received major accolades for, social media, blogs, videos, etc. that all work together to make my business look professional and keep me on page one for all my keywords. Then they do all the things I hate doing like setting up and populating my CRM. They provide a calendar where my assistance can update my calendar. Then they do something most small businesses never do; they track EVERYTHING. We know immediately when something is working or not working. Most businesses are just shooting in the dark. This process take a while. If you only tried Marketing 360 for 6 months, you haven't given it a fair shake. Marketing takes a while. I know. I have been doing marketing for several years. It takes time to dial it in. Time busy business people do not have. That why I turned 99% of my marketing over to a TEAM, the team of Marketing 360; They work together to bring me customers and brand my business with a consistent message.
Nachteile:
I wish the calendar would tie into my other calendars. Other than that, I have been very satisfied with Marketing 360 and the software.
Antwort von Madwire
vor 4 Jahren
Roy, thank you so much for your review and feedback. We appreciate and value the feedback. All ships rise together and we are excited to work with you and build your business up continuously. Thanks for your business.
Unterhaltung, Selbstständig
Verwendete die Software für: 1-5 Monate
In Betracht gezogene Alternativen:
Great Results from an Incredible Team
Kommentare: Marketing 360 has been great. I was fortunate to be partnered up with [SENSITIVE CONTENT] and his team. We have been able to achieve more in the few months I've worked with him than I was able to on my own over the past several years. He is responsive, awesome to work with, takes my suggestions and ideas, and is able to stay with me and the goals I have.
Vorteile:
The software is fairly simple to use. I have used different CRMs, payment processors, and website tools in the past. This software is right on par (if not more advanced) than the others. It is incredibly easy to use! The built-in automation, payment processor, and nurture tools are incredible.
Nachteile:
The only part of the software that I think could be improved upon would be the social media tools. This could be (mostly) because I haven't used them a whole lot. I find it is almost easier to jump in and post on the different social media accounts myself.
Emily
office manager in USA
Medizinische Praxis, 11-50 Mitarbeiter
Verwendete die Software für: 6-12 Monate
Not as great as it appears
Kommentare: Not impressed, no one was in a rush to help with anything or get anything done. They do not make you feel like a priority whatsoever.
Vorteile:
I LIKED all the effort and platforms they had put together to sell the product. I have not seen any of those things since that first call.
Nachteile:
I don't like being promised a something and never get anything close to it. Especially when your paying a lot for it.
Jhara
Marketing Director in USA
Informationstechnologie & -dienste, 10 000+ Mitarbeiter
Verwendete die Software für: Mehr als 1 Jahr
I recommend Marketing 360 100%
Kommentare: The platform's increased trustworthiness stems from the fact that it can be accessed via the cloud, the online, and mobile devices. Since we can handle both content management and social media management inside Marketing 360, we can more efficiently reach a wide audience and capitalize on the growing trend toward online marketing. It has been remarkable to see how the platform has contributed to the development of both our company and the surrounding community.
Vorteile:
Several marketing execs at Madwire including the most current one were great to deal with. To begin, if you're looking to promote your business on social media, Madwire is hands down the best option. Due of my lack of experience with social media, I was confused as to how everything operated. The help desk team put everything together, helped me grasp the concepts I required, and took over the rest without a hitch. She has simplified our social media marketing strategies and provided us with actionable advice and direction every step of the way. Her expertise, reaction speed, and originality really beyond my expectations, and I would suggest her and Madwire to anybody trying to boost their social media marketing efforts.
Nachteile:
We have no complaints from Marketing 360, rather our department is happy
Coach KENYA
CWO/CHHC/OWNER/OPERATOR in USA
Gesundheit, Wellness & Fitness, 2-10 Mitarbeiter
Verwendete die Software für: 6-12 Monate
The CRM soft ware is not difficult to understand. For me it's about TIME BLOCKING ....
Kommentare: I enjoy my team [SENSITIVE CONTENT]. The entire experience from start until now has been professional. I like having the support. Speaking weekly is invaluable.
Vorteile:
The CRM soft ware is not difficult to understand. For me it's about TIME BLOCKING and actually taking the time to learn and push buttons. It's kind of like having a new cell phone. You learn new features along the way. I liked that everything is at your finger tips
Nachteile:
Maybe it was me. Maybe it was system interface errors. Not often but sometimes languages simply were not communicating. That's when you walk away and go have Margaritas. This happens in every situation where Tech is involved. Nothing to be concerned about .
Antwort von Madwire
letztes Jahr
Hi, Coach Kenya. So glad to hear you've enjoyed working with our team. Please let us know if there's ever anything specific in the platform that is giving you errors or putting you into a margarita-induced state. Our tech team definitely wants to know about that stuff so we can address them. We're looking forward to working with you for years to come!