Was ist AdSigner?
Email signature generator, which allows you to automatically change banners for a single person, department, or a whole company.
It is compatible with all major email clients such as Gmail and Outlook and fully integrated with G-Suite and Azure Active Directory. It offers detailed banner performance statistics that can fully integrate with Google Analytics.
There's also the Partner Program aimed at designers and agencies who want to provide professionally managed signatures to their clients.
Wer verwendet AdSigner?
For companies that want to upgrade their email communication and discover a new marketing channel. For individuals and small businesses which need professional-looking email signatures.
Wo kann AdSigner bereitgestellt werden?
Cloudbasiert
On-Premise (vor Ort)
---
Erhältlich in diesen Ländern
Slowenien
Erhältlich in diesen Ländern
Slowenien
AdSigner – Videos und Bilder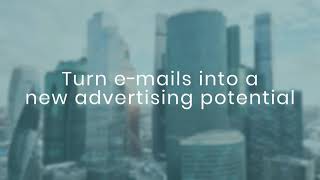 Kosten ähnlicher Produkte wie AdSigner vergleichen
AdSigner Funktionen
Bildbibliothek
Kampagnenspezifische Signatur
Signaturerstellung
Signaturvorlagen
Unterschriften-Management
Alternativen für AdSigner
Bewertungen über AdSigner
Ankit
Scrum Master in Deutschland
Verifizierter Nutzer auf LinkedIn
Informationstechnologie & -dienste, 10 000+ Mitarbeiter
Verwendete die Software für: Kostenlose Testversion
professional and innovative tool
Kommentare: There is a list of topics few of them are advanced customer support,help with the initial implementation , predesignated templates , Custom template design , email does not go into spam, powerful analytical tool
Vorteile:
Professional tool as per my experience , got user friendly options . you can go ahead and manage all options email under one single roof , you won;t be spammed . THe banner gets changed automatically you have 24/7 support
Nachteile:
Campaigns can be used to change what image or link is displayed at a given time in a given signature. Schedules can be set in advance. Any link, image or banner field can be overridden with campaigns, provided the field has the collect statistics option enabled.
Antwort von Erpium
letztes Jahr
Handling everything cenrtally is a time-saver for sure and one of the most important aspects of adsigner. Thank you!
Nazli
Senior technical architect in Deutschland
Verifizierter Nutzer auf LinkedIn
Informationstechnologie & -dienste, 10 000+ Mitarbeiter
Verwendete die Software für: Mehr als 2 Jahre
Easy Sign generator
Kommentare: Its good easy and effective. Install and ready to use.
Vorteile:
1. Easy to create signature. 2. You can use google analytics. 3. Easy to use with outlook and Gmail. 4. One place change can automatically change the inheritance. 5. Very useful for marketing strategy. 6. Good collection of image library.
Nachteile:
1. I use 3 different languages (English, German, Hindi) It will be good if company can add language features.
Antwort von Erpium
letztes Jahr
Thank you for the review! AdSigner already allows to create a separate signature template for each language you'd like to use. That way you have full control over signature translations, and it's also possible to vary signature content & appearance per language.
Bradley
Marketing Strategist in UK
Öl & Energie, 2-10 Mitarbeiter
Verwendete die Software für: 1-5 Monate
Stink bomb
Kommentare: 🤨😩🤬🥵
Vorteile:
I like most that they gave me a reprimand when I needed to do an emergency alteration to an e-mail signature. It was almost as if THEY owned my e-mails. NOTE: That is what I liked "most". Does not mean I liked it.
Nachteile:
Everything else. It is devoid of imagination and support is rare as hen's teeth.
Antwort von Erpium
vor 6 Monaten
Your signature got AdSigner branding because you were on a free plan. Your "emergency alteration" was to remove the branding without paying, which is against the terms of service. You received an automated email notifying you about the problem, asking you to re-insert the signature to restore compliance with AdSigner policy, which you decided was "rude". You only contacted our support after several days when we disabled your free signature for continuing to violate the terms of service. Our support offered assistance but got no reply from you after that. Yes, AdSigner can change images in your signature; a large part of our product is based around the ability to manage all your signatures from a centralised place. We'd love to help you utilise that feature to improve your marketing, and we firmly believe we can achieve it for anyone who doesn't try to abuse our service.
Andrej
Marketing Manager in Slowenien
Übersetzung und Lokalisierung, 11-50 Mitarbeiter
Verwendete die Software für: 6-12 Monate
AdSigner is really helpful
Vorteile:
Easy to implement for all users in our company, changing ads & running automated advertising campaigns is really simple.
Nachteile:
Localization of signature (when a person needs signatures in more than one language). However, it's a great tool that spares time.
Antwort von Erpium
letztes Jahr
Appreciate that Andrej, thank you!
Benjamin
Marketing in Slowenien
Verifizierter Nutzer auf LinkedIn
Verbraucherdienste, 51-200 Mitarbeiter
Verwendete die Software für: 6-12 Monate
Quelle: GetApp
Amazing email signature campaigns
Kommentare: My overal experience is more then just ok. I need this in my company so its something that gives us value and we see a clear benefit.
Vorteile:
The product is easy to use and very straightforward when it comes to adopting it. It only took me a couple of minutes to comprehend it. What i liked the most is the banner campaign option so i can setup different banners throughout my whole company and auto-schedule that. I dont need to worry how it looks and when it changes, just once a month or bi-weekly.
Nachteile:
Integration was easy and i had a couple of questions for customer support and they answered them promptly. So there is no real issue with it.
Antwort von Erpium
letztes Jahr
Yeah the auto-scheduling feature is definitely a must for companies. Set it once and forget about it :) Thanks again!